Victorum exhaust air heat pump Benefits
A Victorum EAHP system Combines the aspects of both a conventional air source heat pump and a mechanical extract ventilation system (MEV) to provide 100% of the space heating requirements and DHW demand of a well insulated apartment unit. Ensuring compliance with domestic ventilation regulations and when working efficiently, it can reduce your home's energy consumption for heating by up to 50% when compared to conventional heating systems.
Stand alone heating, hot water & ventilation system
Satisfies 100% of heating and hot water demand
Whole house mechanical extract ventilation (MEV)
Energy recycled from the apartment
Lower running costs
Heat pump COP of up to 490% (A20/W35)
Lower capex and opex cost versus district heating
No occupier standing charges or scheme management fees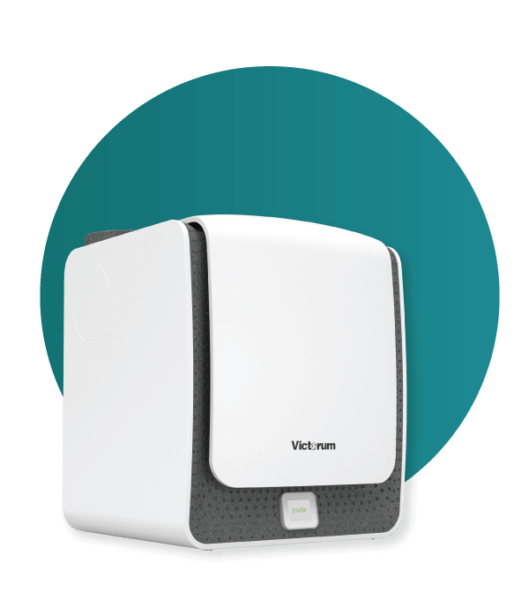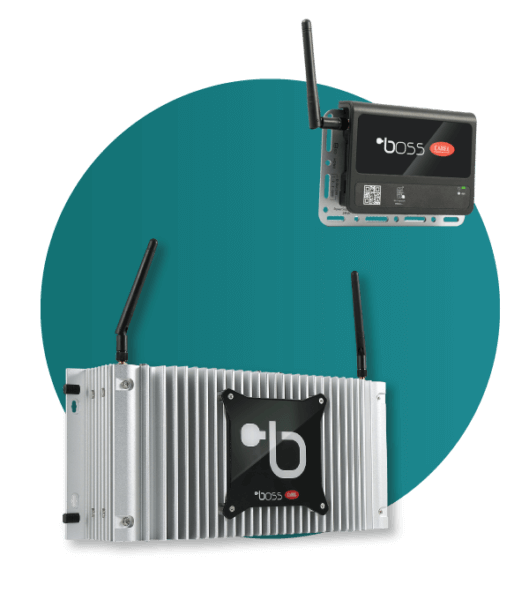 BOSS Controller
The Victorum EAHP BOSS controller can function as a BMS in its own right or it can be tailored to work with the main BMS system to meet client requirements. The BOSS Controller is available in two versions the BOSS Mini which is capable of servicing up to 30 individual units or the BOSS Pro controller which is capable of up to 300 units with further expansion available by addition of second controller meaning the BOSS system can suit any site scale. The BOSS controller can be tailored to have various levels of access and functionality depending on the client's requirements. Full functionality allows adjustments to be made and software updated remotely.
Touchscreen Control Panel
Our Victorum EAHP system controller is responsible for controlling a variety of functions and features for your home including setting the time and temperature for your domestic hot water cylinder and central heating zones. For information on all of the functionality of the touchscreen controller consult the homeowners operation and maintenance manual which is available upon request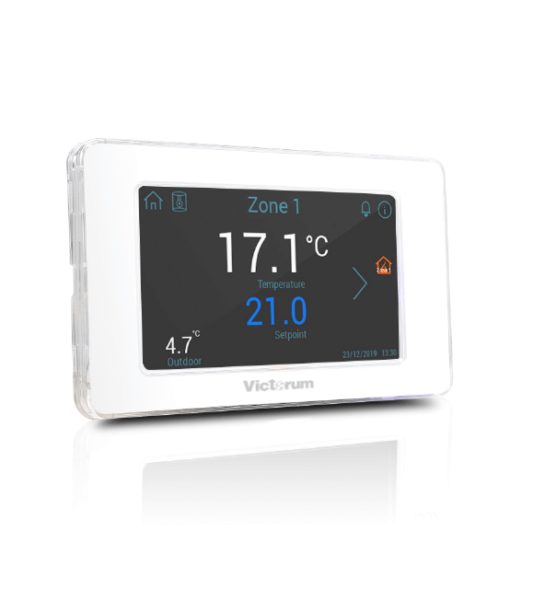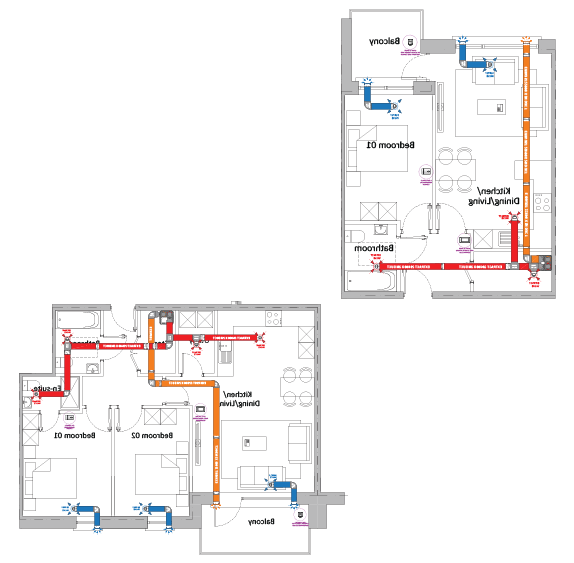 Ventilation Layouts
Joule provides state of the art ventilation with our InvaVent system. This simple to install and easy to use system is accompanied with full ventilation installation layouts, detailed within these layouts are everything from unit positioning, valve location and external vent termination, reassuring your consultant and installer that they will have a comprehensive support service when it comes installing a Victorum EAHP system.
Complete Solutions
A Victorum Compact retains all of the beneifits of a standard Victorum system while combining both the EAHP unit & cylinder into a single aesthically pleasing cased unit. Its minimalist and unobtrusive design means it is the perfect choice to blend seamlessly into any environment. The Victorum EAHP & Cyclone pre-plumbed cylinder are the perfect combination solution for your DHW, central heating and ventilation needs, working perfectly with steel / aluminium radiators or UFH systems.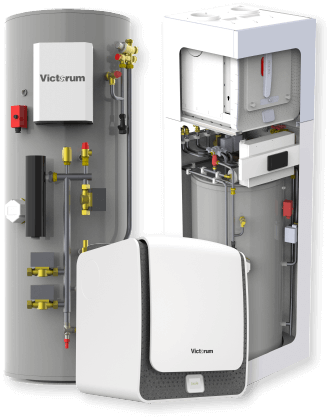 Get a FREE No Obligation Floorplan Design Quote For Your Domestic Or Commercial Property
KB Renewables
Keith
086-3696442
Smart Heating
Declan
087-9918993
Heat Pump Eng Services
Paul
085-7553226
Zetta Limited
Gearoid
zetta.ie
KB Renewables
Keith
086-3696442
Smart Heating
Declan
087-9918993
Zetta Limited
Gearoid
zetta.ie
Thomas Neylan Plumbing & Heating
Thomas
086-1013706
Flowstar Plumbing & Heating
Michael
087-9665248
Eric McCarthy
Eric
086-1651294
Chris O Donnell
Chris
086-3610910
KB Renewables
Keith
086-3696442
Smart Heating
Declan
087-9918993
Zetta Limited
Gearoid
zetta.ie
Smart Heating
Declan
087-9918993
Zetta Limited
Gearoid
zetta.ie
Thomas Neylan Plumbing & Heating
Thomas
086-1013706
Flowstar Plumbing & Heating
Michael
087-9665248
KB Renewables
Keith
086-3696442
Smart Heating
Declan
087-9918993
Zetta Limited
Gearoid
zetta.ie
KB Renewables
Keith
086-3696442
Heat Pump Eng Services
Paul
085-7553226
KB Renewables
Keith
086-3696442
Heat Pump Eng Services
Paul
085-7553226
Zetta Limited
Gearoid
zetta.ie
KB Renewables
Keith
086-3696442
KB Renewables
Keith
086-3696442
Heat Pump Eng Services
Paul
085-7553226
Flowstar Plumbing & Heating
Michael
087-9665248
KB Renewables
Keith
086-3696442
Smart Heating
Declan
087-9918993
Smart Heating
Declan
087-9918993
Zetta Limited
Gearoid
zetta.ie
Thomas Neylan Plumbing & Heating
Thomas
086-1013706
KB Renewables
Keith
086-3696442
KB Renewables
Keith
086-3696442
Smart Heating
Declan
087-9918993
Zetta Limited
Gearoid
zetta.ie
Smart Heating
Declan
087-9918993
Zetta Limited
Gearoid
zetta.ie
KB Renewables
Keith
086-3696442
Heat Pump Eng Services
Paul
085-7553226
Zetta Limited
Gearoid
zetta.ie
KB Renewables
Keith
086-3696442
KB Renewables
Keith
086-3696442
KB Renewables
Keith
086-3696442
Heat Pump Eng Services
Paul
085-7553226
KB Renewables
Keith
086-3696442
Heat Pump Eng Services
Paul
085-7553226
KB Renewables
Keith
086-3696442
Smart Heating
Declan
087-9918993
KB Renewables
Keith
086-3696442
Zetta Limited
Gearoid
zetta.ie
KB Renewables
Keith
086-3696442
Smart Heating
Declan
087-9918993
Zetta Limited
Gearoid
zetta.ie
WATER HEATING SOLUTIONS
Keith Broadley
07957 440558
M. Farmer Plumbing, Heating & Lead Work
Martin Farmer
07990 570223
M. Farmer Plumbing, Heating & Lead Work
Martin Farmer
07990 570223
M. Farmer Plumbing, Heating & Lead Work
Martin Farmer
07990 570223
WATER HEATING SOLUTIONS
Keith Broadley
07957 440558
M. Farmer Plumbing, Heating & Lead Work
Martin Farmer
07990 570223
M. Farmer Plumbing, Heating & Lead Work
Martin Farmer
07990 570223
WATER HEATING SOLUTIONS
Keith Broadley
07957 440558
WATER HEATING SOLUTIONS
Keith Broadley
07957 440558
WATER HEATING SOLUTIONS
Keith Broadley
07957 440558
Southern Heating Services
Alan O'Neal
07973 258415
Southern Heating Services
Alan O'Neal
07973 258415
Southern Heating Services
Alan O'Neal
07973 258415
WATER HEATING SOLUTIONS
Keith Broadley
07957 440558
M. Farmer Plumbing, Heating & Lead Work
Martin Farmer
07990 570223
WATER HEATING SOLUTIONS
Keith Broadley
07957 440558
WATER HEATING SOLUTIONS
Keith Broadley
07957 440558
WATER HEATING SOLUTIONS
Keith Broadley
07957 440558
M. Farmer Plumbing, Heating & Lead Work
Martin Farmer
07990 570223
M. Farmer Plumbing, Heating & Lead Work
Martin Farmer
07990 570223
M. Farmer Plumbing, Heating & Lead Work
Martin Farmer
07990 570223
WATER HEATING SOLUTIONS
Keith Broadley
07957 440558
M. Farmer Plumbing, Heating & Lead Work
Martin Farmer
07990 570223
M. Farmer Plumbing, Heating & Lead Work
Martin Farmer
07990 570223
WATER HEATING SOLUTIONS
Keith Broadley
07957 440558
WATER HEATING SOLUTIONS
Keith Broadley
07957 440558
M. Farmer Plumbing, Heating & Lead Work
Martin Farmer
07990 570223
WATER HEATING SOLUTIONS
Keith Broadley
07957 440558
WATER HEATING SOLUTIONS
Keith Broadley
07957 440558
WATER HEATING SOLUTIONS
Keith Broadley
07957 440558
WATER HEATING SOLUTIONS
Keith Broadley
07957 440558
WATER HEATING SOLUTIONS
Keith Broadley
07957 440558
WATER HEATING SOLUTIONS
Keith Broadley
07957 440558
M. Farmer Plumbing, Heating & Lead Work
Martin Farmer
07990 570223
WATER HEATING SOLUTIONS
Keith Broadley
07957 440558
M. Farmer Plumbing, Heating & Lead Work
Martin Farmer
07990 570223
Southern Heating Services
Alan O'Neal
07973 258415
M. Farmer Plumbing, Heating & Lead Work
Martin Farmer
07990 570223
Martin Farmer
07990 570223
WATER HEATING SOLUTIONS
Keith Broadley
07957 440558
WATER HEATING SOLUTIONS
Keith Broadley
07957 440558
M. Farmer Plumbing, Heating & Lead Work
Martin Farmer
07990 570223
WATER HEATING SOLUTIONS
Keith Broadley
07957 440558
WATER HEATING SOLUTIONS
Keith Broadley
07957 440558
M. Farmer Plumbing, Heating & Lead Work
Martin Farmer
07990 570223
Southern Heating Services
Alan O'Neal
07973 258415
M. Farmer Plumbing, Heating & Lead Work
Martin Farmer
07990 570223
M. Farmer Plumbing, Heating & Lead Work
Martin Farmer
07990 570223
M. Farmer Plumbing, Heating & Lead Work
Martin Farmer
07990 570223
WATER HEATING SOLUTIONS
Keith Broadley
07957 440558
WATER HEATING SOLUTIONS
Keith Broadley
07957 440558
M. Farmer Plumbing, Heating & Lead Work
Martin Farmer
07990 570223
WATER HEATING SOLUTIONS
Keith Broadley
07957 440558
M. Farmer Plumbing, Heating & Lead Work
Martin Farmer
07990 570223
M. Farmer Plumbing, Heating & Lead Work
Martin Farmer
07990 570223
M. Farmer Plumbing, Heating & Lead Work
Martin Farmer
07990 570223
WATER HEATING SOLUTIONS
Keith Broadley
07957 440558
WATER HEATING SOLUTIONS
Keith Broadley
07957 440558
WATER HEATING SOLUTIONS
Keith Broadley
07957 440558
M. Farmer Plumbing, Heating & Lead Work
Martin Farmer
07990 570223
Scott Roberts
Area Sales Manager
Mob: 07497112050
Email: scott.r@jouleuk.co.uk
Matthew Nicholson
Area Sales Rep
Mob: 087 454 8155
Email: matthew@joule.ie
James Barrett
Area Sales Rep
Mob: 087 656 3613
Email: james@joule.ie
Ciaran Clohessy
Area Sales Rep
Mob: 087 357 6408
Email: ciaran@joule.ie
Eoin Naughton
Area Sales Manager
Mob: 086 773 5095
Email: eoin@joule.ie
Sean Collins
Area Sales Rep
Mob: 087 692 8114
Email: sean@joule.ie
Eoghan Conway
Area Sales Rep
Mob: 083 176 2372
Email: eoghan@joule.ie
Ronan Ginnell
Group MD
Mob: 077302 17060
Email: ronan@jouleuk.co.uk
Daniel Lang
Area Sales Manager
Mob: 07939895365
Adrian M Thompson
Commercial Director
Mob: 07949730432
Andrea Innes
Area Sales Manager
Mob: 07764 961624
Email: andrea.innes@jouleuk.co.uk
Craig McCrudden
Area Sales Manager
Mob: 07495 580932
Email: craig@jouleuk.co.uk
Paul Steward
Renewable Sales Manager
Mob: 07506 194540
Email: paul@jouleuk.co.uk
Rob Chalkley
Area Sales Manager
Mob: 07983 686720
Email: robert@jouleuk.co.uk