Get a quick and easy quote on Underfloor Heating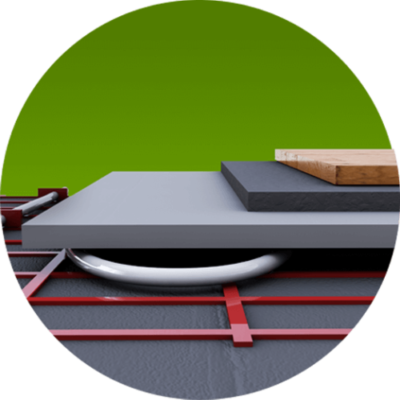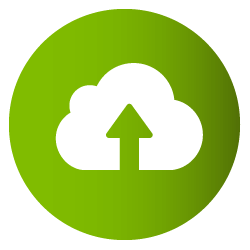 Step 1
Upload your plans for a free same day quote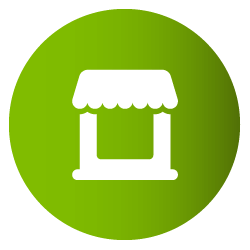 Step 2
Take the quote with the Joule quote number to your preferred merchant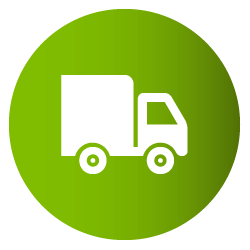 Step 3
The order will be shipped out for delivery the next day*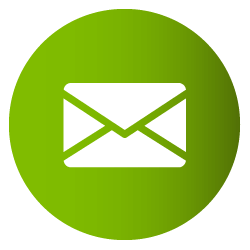 Step 4
Joule will email you your Amazon voucher*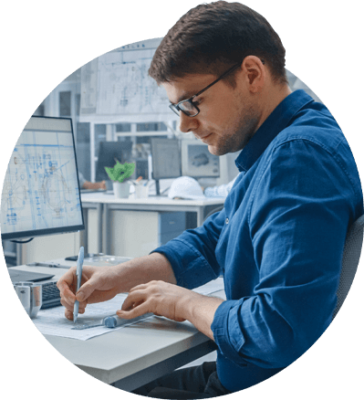 The perfect solution designed
At Joule we correctly design & indemnify your proposed underfloor heating installation. Our experts can help design the perfect system for your home and needs. Systems will be designed to ensure a high level of comfort and energy efficiency for the homeowner and with our comprehensive product range we can offer solutions for any project or budget.
Terms and Conditions
The offer is open for a limited time only and may discontinue at any time.
The offer is only available where the quote request has come through the Joule website.
Joule do not take responsibility for delays due to transport outside of our control.
Joule reserve the right to terminate the promotion at any time.
This promotion is only valid for orders on Under Floor Heating.
KB Renewables
Keith
086-3696442
Smart Heating
Declan
087-9918993
Heat Pump Eng Services
Paul
085-7553226
Zetta Limited
Gearoid
zetta.ie
KB Renewables
Keith
086-3696442
Smart Heating
Declan
087-9918993
Zetta Limited
Gearoid
zetta.ie
Thomas Neylan Plumbing & Heating
Thomas
086-1013706
Flowstar Plumbing & Heating
Michael
087-9665248
Eric McCarthy
Eric
086-1651294
Chris O Donnell
Chris
086-3610910
KB Renewables
Keith
086-3696442
Smart Heating
Declan
087-9918993
Zetta Limited
Gearoid
zetta.ie
Smart Heating
Declan
087-9918993
Zetta Limited
Gearoid
zetta.ie
Thomas Neylan Plumbing & Heating
Thomas
086-1013706
Flowstar Plumbing & Heating
Michael
087-9665248
KB Renewables
Keith
086-3696442
Smart Heating
Declan
087-9918993
Zetta Limited
Gearoid
zetta.ie
KB Renewables
Keith
086-3696442
Heat Pump Eng Services
Paul
085-7553226
KB Renewables
Keith
086-3696442
Heat Pump Eng Services
Paul
085-7553226
Zetta Limited
Gearoid
zetta.ie
KB Renewables
Keith
086-3696442
KB Renewables
Keith
086-3696442
Heat Pump Eng Services
Paul
085-7553226
Flowstar Plumbing & Heating
Michael
087-9665248
KB Renewables
Keith
086-3696442
Smart Heating
Declan
087-9918993
Smart Heating
Declan
087-9918993
Zetta Limited
Gearoid
zetta.ie
Thomas Neylan Plumbing & Heating
Thomas
086-1013706
KB Renewables
Keith
086-3696442
KB Renewables
Keith
086-3696442
Smart Heating
Declan
087-9918993
Zetta Limited
Gearoid
zetta.ie
Smart Heating
Declan
087-9918993
Zetta Limited
Gearoid
zetta.ie
KB Renewables
Keith
086-3696442
Heat Pump Eng Services
Paul
085-7553226
Zetta Limited
Gearoid
zetta.ie
KB Renewables
Keith
086-3696442
KB Renewables
Keith
086-3696442
KB Renewables
Keith
086-3696442
Heat Pump Eng Services
Paul
085-7553226
KB Renewables
Keith
086-3696442
Heat Pump Eng Services
Paul
085-7553226
KB Renewables
Keith
086-3696442
Smart Heating
Declan
087-9918993
KB Renewables
Keith
086-3696442
Zetta Limited
Gearoid
zetta.ie
KB Renewables
Keith
086-3696442
Smart Heating
Declan
087-9918993
Zetta Limited
Gearoid
zetta.ie
WATER HEATING SOLUTIONS
Keith Broadley
07957 440558
M. Farmer Plumbing, Heating & Lead Work
Martin Farmer
07990 570223
M. Farmer Plumbing, Heating & Lead Work
Martin Farmer
07990 570223
M. Farmer Plumbing, Heating & Lead Work
Martin Farmer
07990 570223
WATER HEATING SOLUTIONS
Keith Broadley
07957 440558
M. Farmer Plumbing, Heating & Lead Work
Martin Farmer
07990 570223
M. Farmer Plumbing, Heating & Lead Work
Martin Farmer
07990 570223
WATER HEATING SOLUTIONS
Keith Broadley
07957 440558
WATER HEATING SOLUTIONS
Keith Broadley
07957 440558
WATER HEATING SOLUTIONS
Keith Broadley
07957 440558
Southern Heating Services
Alan O'Neal
07973 258415
Southern Heating Services
Alan O'Neal
07973 258415
Southern Heating Services
Alan O'Neal
07973 258415
WATER HEATING SOLUTIONS
Keith Broadley
07957 440558
M. Farmer Plumbing, Heating & Lead Work
Martin Farmer
07990 570223
WATER HEATING SOLUTIONS
Keith Broadley
07957 440558
WATER HEATING SOLUTIONS
Keith Broadley
07957 440558
WATER HEATING SOLUTIONS
Keith Broadley
07957 440558
M. Farmer Plumbing, Heating & Lead Work
Martin Farmer
07990 570223
M. Farmer Plumbing, Heating & Lead Work
Martin Farmer
07990 570223
M. Farmer Plumbing, Heating & Lead Work
Martin Farmer
07990 570223
WATER HEATING SOLUTIONS
Keith Broadley
07957 440558
M. Farmer Plumbing, Heating & Lead Work
Martin Farmer
07990 570223
M. Farmer Plumbing, Heating & Lead Work
Martin Farmer
07990 570223
WATER HEATING SOLUTIONS
Keith Broadley
07957 440558
WATER HEATING SOLUTIONS
Keith Broadley
07957 440558
M. Farmer Plumbing, Heating & Lead Work
Martin Farmer
07990 570223
WATER HEATING SOLUTIONS
Keith Broadley
07957 440558
WATER HEATING SOLUTIONS
Keith Broadley
07957 440558
WATER HEATING SOLUTIONS
Keith Broadley
07957 440558
WATER HEATING SOLUTIONS
Keith Broadley
07957 440558
WATER HEATING SOLUTIONS
Keith Broadley
07957 440558
WATER HEATING SOLUTIONS
Keith Broadley
07957 440558
M. Farmer Plumbing, Heating & Lead Work
Martin Farmer
07990 570223
WATER HEATING SOLUTIONS
Keith Broadley
07957 440558
M. Farmer Plumbing, Heating & Lead Work
Martin Farmer
07990 570223
Southern Heating Services
Alan O'Neal
07973 258415
M. Farmer Plumbing, Heating & Lead Work
Martin Farmer
07990 570223
Martin Farmer
07990 570223
WATER HEATING SOLUTIONS
Keith Broadley
07957 440558
WATER HEATING SOLUTIONS
Keith Broadley
07957 440558
M. Farmer Plumbing, Heating & Lead Work
Martin Farmer
07990 570223
WATER HEATING SOLUTIONS
Keith Broadley
07957 440558
WATER HEATING SOLUTIONS
Keith Broadley
07957 440558
M. Farmer Plumbing, Heating & Lead Work
Martin Farmer
07990 570223
Southern Heating Services
Alan O'Neal
07973 258415
M. Farmer Plumbing, Heating & Lead Work
Martin Farmer
07990 570223
M. Farmer Plumbing, Heating & Lead Work
Martin Farmer
07990 570223
M. Farmer Plumbing, Heating & Lead Work
Martin Farmer
07990 570223
WATER HEATING SOLUTIONS
Keith Broadley
07957 440558
WATER HEATING SOLUTIONS
Keith Broadley
07957 440558
M. Farmer Plumbing, Heating & Lead Work
Martin Farmer
07990 570223
WATER HEATING SOLUTIONS
Keith Broadley
07957 440558
M. Farmer Plumbing, Heating & Lead Work
Martin Farmer
07990 570223
M. Farmer Plumbing, Heating & Lead Work
Martin Farmer
07990 570223
M. Farmer Plumbing, Heating & Lead Work
Martin Farmer
07990 570223
WATER HEATING SOLUTIONS
Keith Broadley
07957 440558
WATER HEATING SOLUTIONS
Keith Broadley
07957 440558
WATER HEATING SOLUTIONS
Keith Broadley
07957 440558
M. Farmer Plumbing, Heating & Lead Work
Martin Farmer
07990 570223
Scott Roberts
Area Sales Manager
Mob: 07497112050
Email: scott.r@jouleuk.co.uk
Matthew Nicholson
Area Sales Rep
Mob: 087 454 8155
Email: matthew@joule.ie
James Barrett
Area Sales Rep
Mob: 087 656 3613
Email: james@joule.ie
Ciaran Clohessy
Area Sales Rep
Mob: 087 357 6408
Email: ciaran@joule.ie
Eoin Naughton
Area Sales Manager
Mob: 086 773 5095
Email: eoin@joule.ie
Sean Collins
Area Sales Rep
Mob: 087 692 8114
Email: sean@joule.ie
Eoghan Conway
Area Sales Rep
Mob: 083 176 2372
Email: eoghan@joule.ie
Ronan Ginnell
Group MD
Mob: 077302 17060
Email: ronan@jouleuk.co.uk
Daniel Lang
Area Sales Manager
Mob: 07939895365
Adrian M Thompson
Commercial Director
Mob: 07949730432
Andrea Innes
Area Sales Manager
Mob: 07764 961624
Email: andrea.innes@jouleuk.co.uk
Craig McCrudden
Area Sales Manager
Mob: 07495 580932
Email: craig@jouleuk.co.uk
Paul Steward
Renewable Sales Manager
Mob: 07506 194540
Email: paul@jouleuk.co.uk
Rob Chalkley
Area Sales Manager
Mob: 07983 686720
Email: robert@jouleuk.co.uk