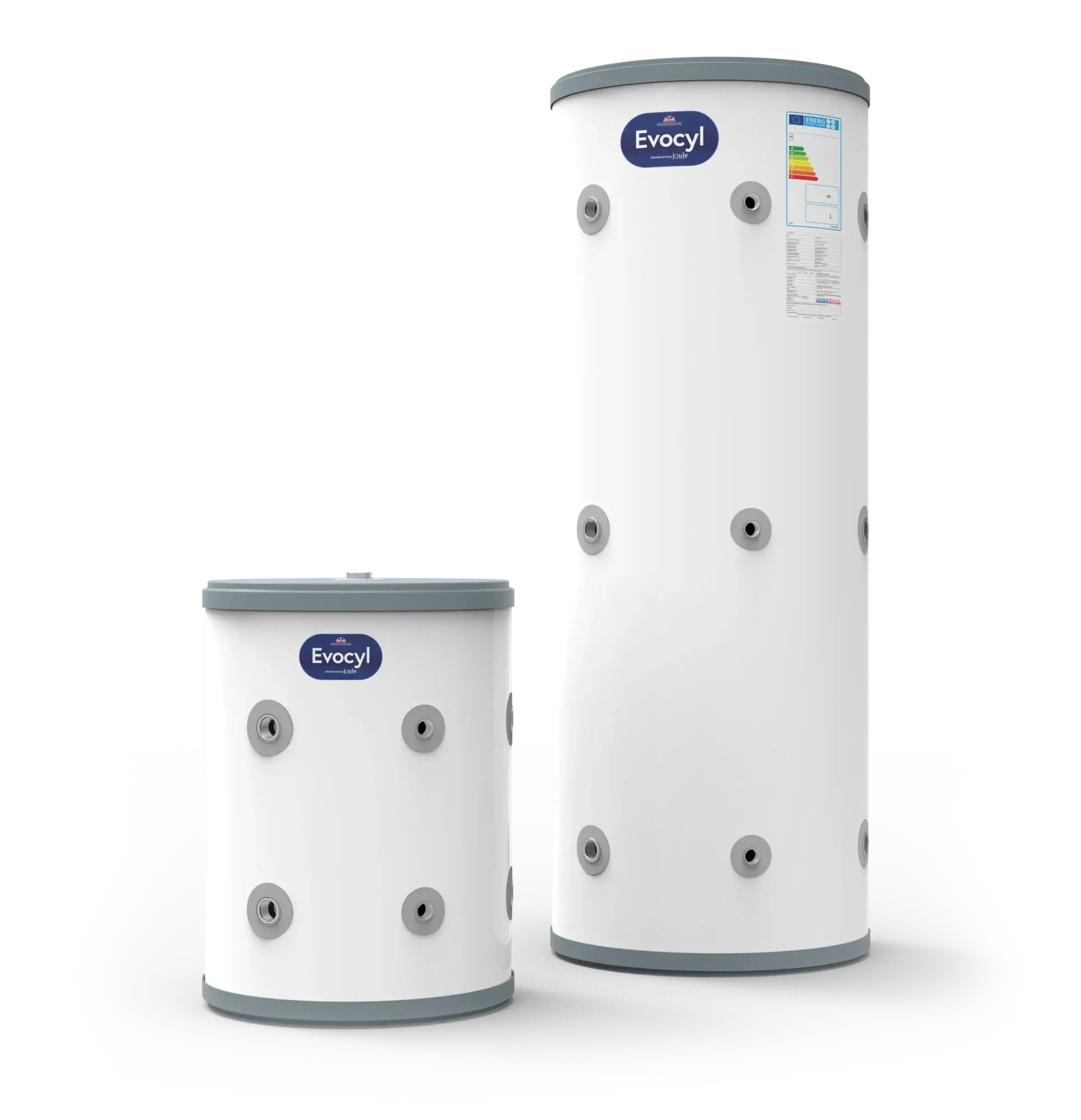 Evocyl has been carefully constructed with quality components and has been designed with performance in mind. Using our many years of involvement within
the hot water industry and our knowledge of bringing unvented cylinders to the market we have created a new standard in unvented water storage.
The Evocyl brand is made from Duplex Stainless Steel and is supplied with innovative components to ensure quick recovery, low heat loss and designed to provide fast flowing hot water to single or multiple outlets. The cylinders are insulated with 100% CFC and HCFC-Free polyurethane material to minimize heat loss by obtaining superior insulation values with an ODP of 0 and GWP of 1. Exterior plastic components are colour coded in contrast to the white finish applied to the casing body.
Construction
Cylinder manufactured using high grade Duplex stainless steel – specially selected for its high strength and resistance to stress and crevice corrosion.

---
Lightweight construction.
---
Flat base for additional stability.

---
All plumbing connections are clearly identified and accessible at the front of the cylinder.

---
Supplied with Female BSP Connections.
High Performance
Fully insulated with 100% CFC-free (zero ODP) polyurethane to minimise heat lost (50mm thick).
---

A

B

C

D

E

i (deg)

ii (deg)

HEIGHT

DIAMETER

DIRECT




TAPPING




1,2

DIRECT




TAPPING




3,4

DIRECT




TAPPING




5,6

60

BTSSD-00060SFC

642
475
180
420
–
60
60
90

BTSSD-00090LFC

728
540
210
483
–
210

BTSSD-00210LFC

1484
540
210
722
1234
300

BTSSD-00300LFC

1959
540
210
959
1707